Dale and Bev of Foxworx Paddles in Bainbridge, NY can make a paddle out of any fabric you send them!
(Woven fabrics work better than stretchy knits) Call us to set this up! 315-369-6672, x1 9a-6p Eastern, every day!
Please allow sufficient lead time for sending your special fabric to them, and for them to make the paddle and send it back.
Click HERE to see some of the Foxworx paddles we currently have in stock!
It takes about 3 weeks to build the paddle once Foxworx receives the art work (also allow time for us to receive the paddle back or plan on a little extra shipping for them to send it directly to you). They need a yard of cotton quilting-type fabric (woven) to make a kayak paddle. If you send the fabric there is no extra charge for the paddle.
If Foxworx has to create/add custom images to the paddle there can be an extra charge depending on much work needed to do to their artwork. They have added paper logo, vinyl stickers and rice paper under the cloth to add the images to the blades.
Take a look at some of the nifty custom kayak paddles they've made, over the years!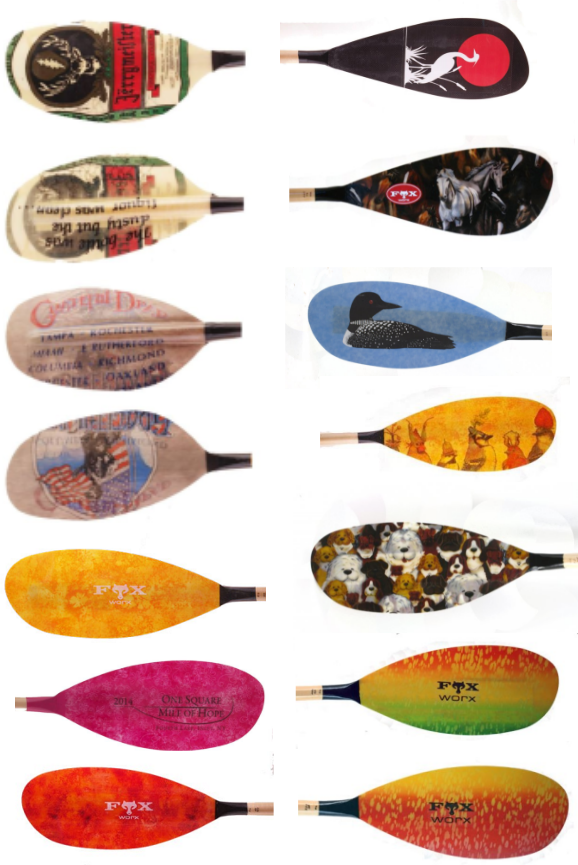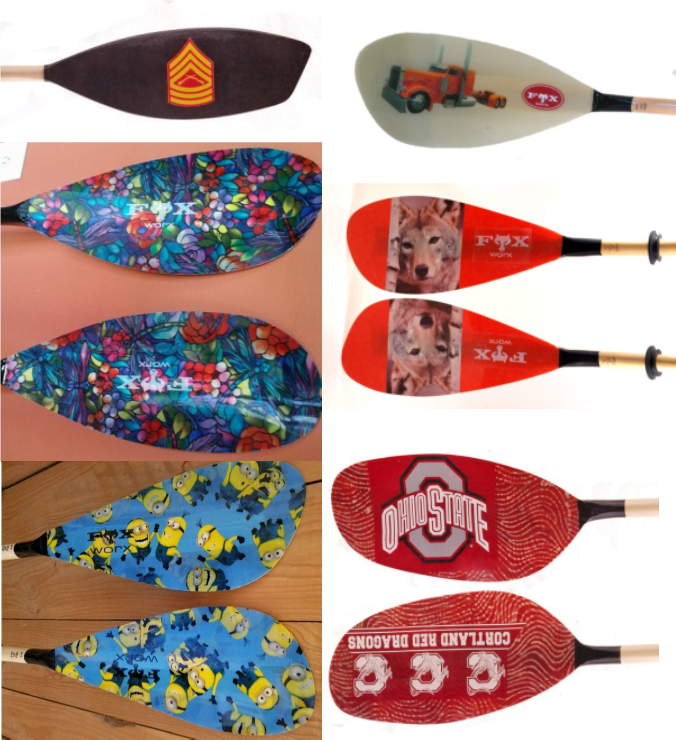 And they can customize their canoe paddles, too!